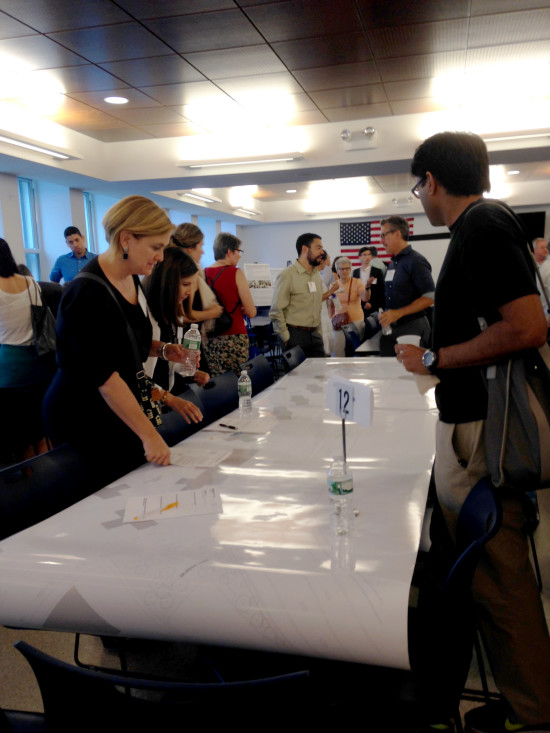 The NYC Mayor's Office of Recovery and Resiliency and NYC Department of Design and Construction hosted three community workshops this week, and discussed the East River Waterfront redesign following Hurricane Sandy. Each workshop featured an interactive model of the project that members of the community provided feedback on related to their concerns and priorities for designing the project.
The workshops were divided into the different project areas, allowing the community feedback to be detailed and focused on specific neighborhood priorities for park access.
The City is working on a website for future updates related to the timeline and progress of the project.