CLIMATE MIGRATION AS AN ANTI-DISPLACEMENT STRATEGY
As our days become hotter, storms more severe, and sea level rise creeps into our neighborhoods, communities will dramatically rethink where they choose to live, work, and play. New York State alone has experienced 16 devastating recent climate disasters since 2011. New sources of funding at the city, state, and federal levels have created a unique opportunity to reimagine our communities to withstand the future impacts of climate change. 
Adapting to climate change on multiple time scales – with residents, property owners, and businesses – needs to be informed by the people who are most affected. Making Room for the Water, a program led by Rebuild by Design, University of Pennsylvania Weitzman School of Design, and One Architecture & Urbanism, is a process which will put communities at the center of the conversation about climate adaptation.
THE PROGRAM
Making Room for the Water is partnering with communities in lowland and upland neighborhoods, as well as a network of local and international experts to understand the components of a program that would help the City or State create a successful migration program(s) to determine how to help communities balance long-term challenges with the immediate concerns of their lives and livelihoods. The effort will uncover the extent to which individuals in vulnerable communities understand how climate change will likely impact their community and how those impacts can be more effectively communicated; how to facilitate community-led decision-making on relocation; how to maintain strong connections to community ties when being displaced; where and how low-lying/waterfront communities would be interested in relocating; and how to balance the needs of communities who will be receiving the new population to "make room" for other New Yorkers.
Voters in New York State recently passed a $4.2 billion NYS Environmental Bond Act which includes at least $250 million set aside for buy-outs. As the Governor's office, its agencies, and localities across the state begin to develop a buy-out program with detailed qualification criteria, deadlines, and other processes, we believe that working directly with the community members who will encounter tough decisions in the future is the only way to shape a policy that is designed to succeed. 
In May 2023, the New York City Mayor's Office released an update to PlaNYC, announcing the development of a voluntary housing mobility program. This announcement was accompanied by a commitment to invest $1 million of post-disaster CDBG-DR funds to support the development and implementation of this program. This program will launch in 2025.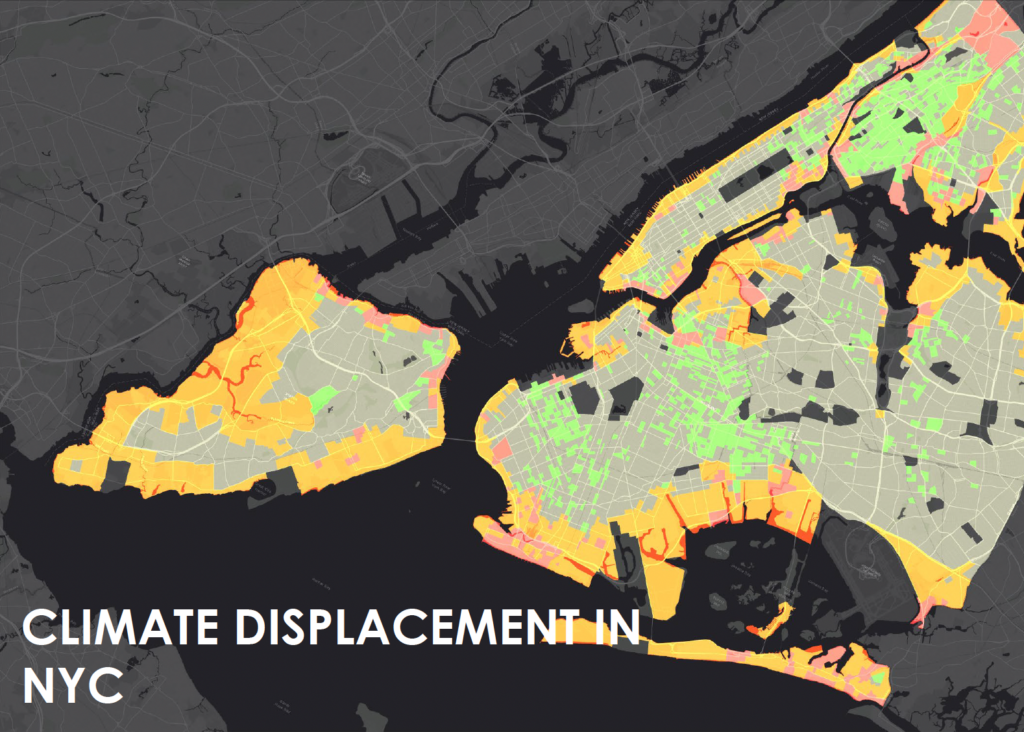 Forty percent of residents in New York City are at risk of displacement from the primary or secondary impacts of climate haards.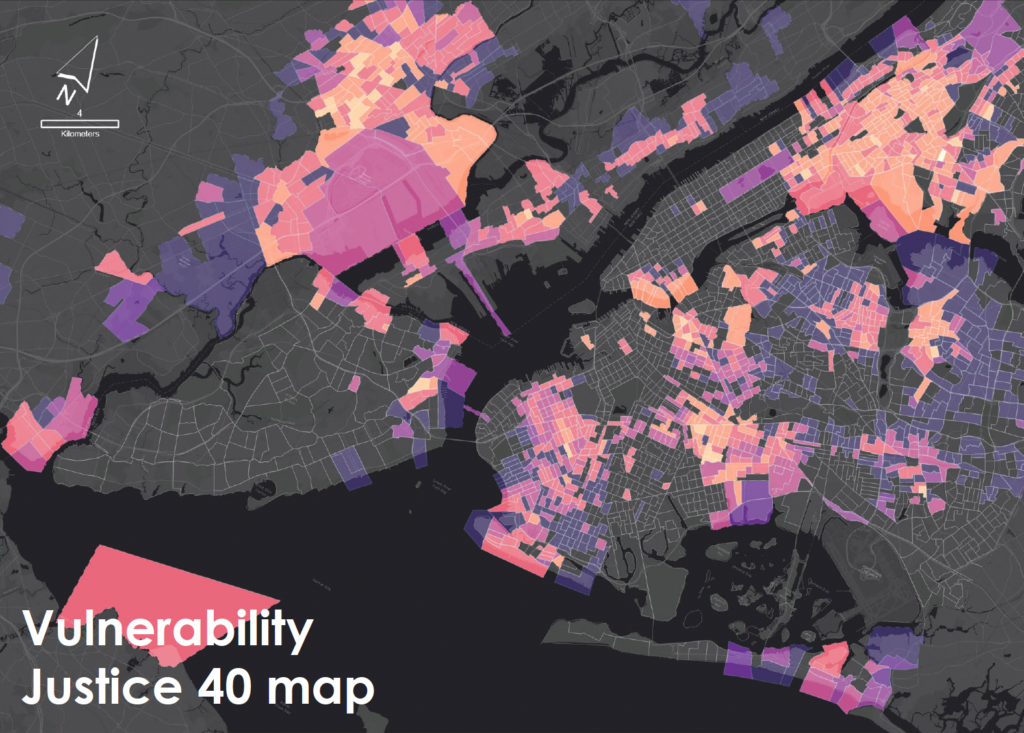 Among those, most vulnerable to  direct displacement from climate impacts, 40% are people living below the federal poverty threshold and 65% are people of color.
New York City is projected to experience as much as 25% more annual rainfall than today, and a 50% increase in the number of days with more than one inch of rain by the end of the century.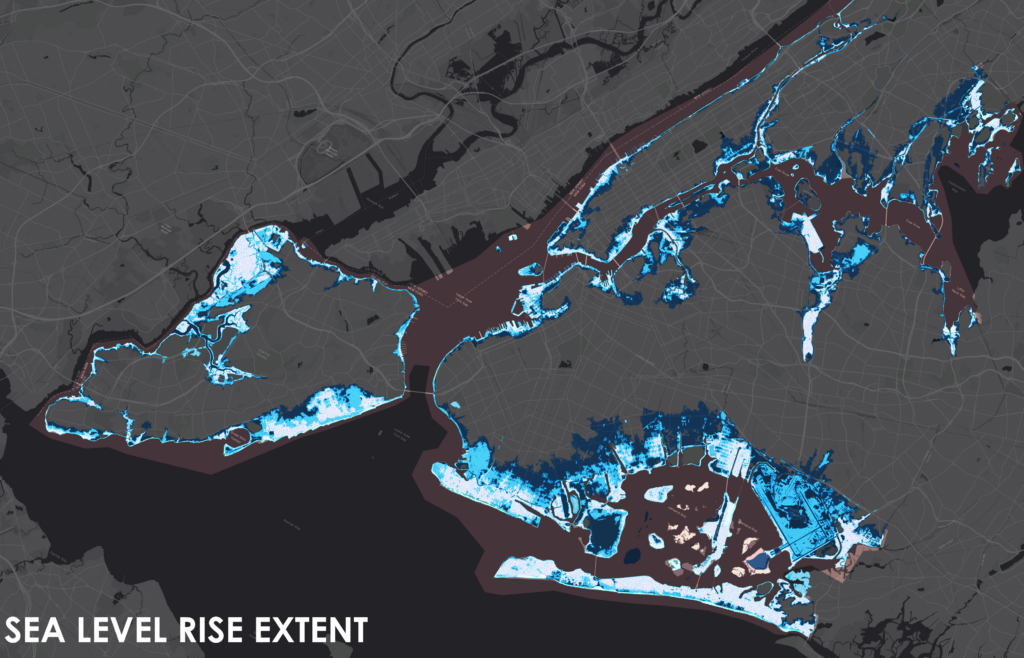 1.3 million New Yorkers currently live directly within or adjacent to the coastal floodplain. Without adaptation interventions, this could rise to 2.2. million New Yorkers by 2100.