Read About the Hurricane Sandy Design Competition
In response to Hurricane Sandy's devastation of the Northeast United States, U.S. HUD Secretary Donovan launched Rebuild by Design. Download a copy of the book that tells the story of Rebuild by Design- the approach, the research, the collaborators, and the comprehensive projects that were created from this award-winning process. 

Read About the Bay Area Challenge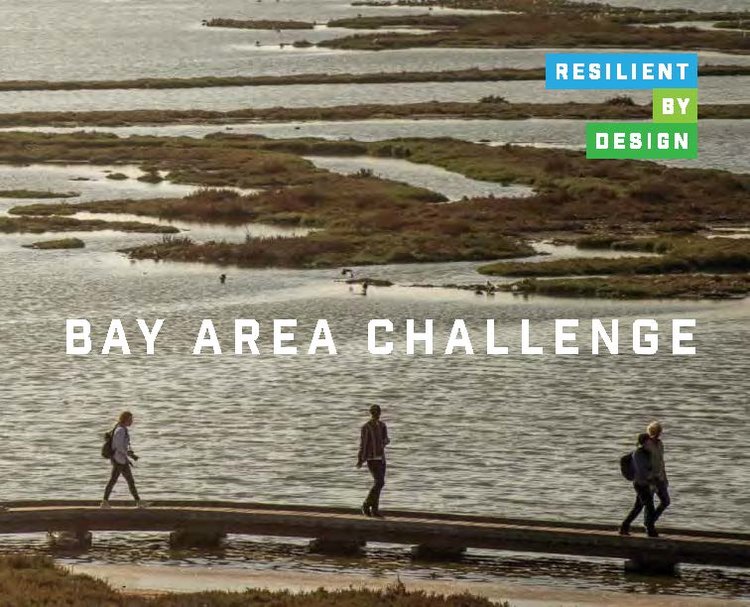 The premise of the Resilient by Design Bay Area Challenge was both simple and audacious. As flood risks increase due to severe storms and sea levels rise, we asked the question: can the Bay Area come together to shift its course and build a more resilient region before disaster hits? Can we use this opportunity to address other regional challenges along the way? This book details nine visions for a more resilient Bay Area that are beginning to take shape. This is the first time that this visionary work has been compiled together into a single volume for the first time.​
Download
SCREEN (low res): Pages | Spreads
PRINT (high res): Pages | Spreads
Please note this is a very large file and will take time to download.
Read TOO BIG, Rebuild by Design: A Transformative Approach to Climate Change
How will society confront climate change? Faced with rising sea levels and more powerful storms, we all know that what worked in the past will not work in the future. The climate challenge is too urgent to ignore and too big to confront with our existing methods.

Too Big tells the inside story of the American federal response in the wake of Hurricane Sandy. The late 2012 storm that ravaged the New York–New Jersey region revealed the true physical and social vulnerabilities that all coastal cities face from sea level rise and extreme weather events. It underscored the need for fundamentally different approaches to create more resilient cities and coastlines. President Obama took on this challenge through an innovative, inclusive design process called Rebuild by Design: confronting established federal, state and local practices, championed by Henk Ovink, the Dutch Special Envoy for International Water Affairs who joined the American recovery effort.

In this book, Ovink and Boeijenga, together with Rebuild by Design's key partners, give a firsthand account of this process: building coalitions and creating innovative solutions by running an intense international design effort in the aftermath of a devastating storm. Analyzing the competition's groundbreaking formula for bringing all stakeholders to the heart of resilience planning, Too Big presents governments and communities an approach to become more responsive, more effective and more prepared in the face of climate change.

Too Big addresses the urgency of a battle we cannot afford to lose, but also shows a way forward, informing and inspiring everyone who has the ambition to change the world.