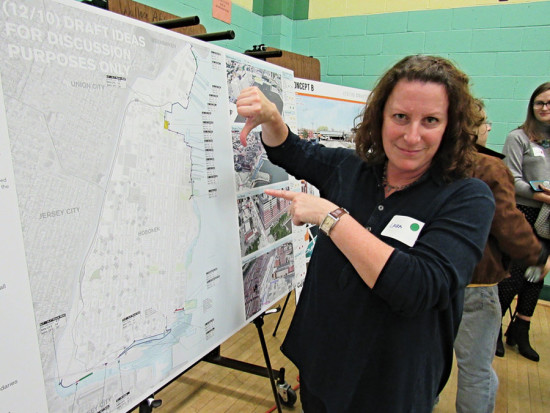 One woman looked visibly flustered at a presentation this week of various ways Hoboken can handle storm surges and flooding.
"I'm concerned because every concept seems to block the view…everything beautiful about Hoboken comes from the openness," Laura Edelman told the Hoboken Reporter later. Edelman, who has lived at the Hudson Tea Building for the last three years, pointed at a white board incredulously.
These "seawalls" would run along Sinatra Drive and Weehawken Cove in the majority of the current concepts, making the views considerably harder for residents at ground level in.
… The public was able to hear and give feedback on the concepts drawn up by Dewberry, whom the city contracted, at the meeting at Wallace Elementary School.