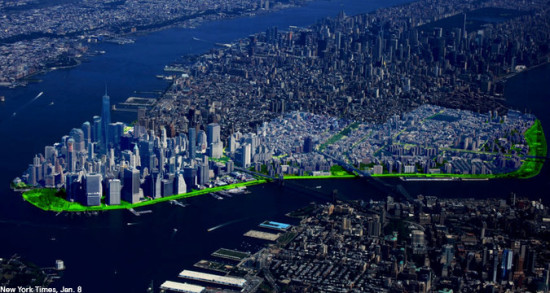 Federal housing officials will award about $281 million to the New York region, including the states of Connecticut and New Jersey, to better protect communities from natural disasters like Hurricane Sandy.
The single largest award in the contest, $176 million, will go to New York City to help build a new flood protection system around Lower Manhattan, along a stretch from Montgomery Street on the Lower East Side to the northern tip of Battery Park City.
…Another $35.8 million will go to public housing pilot projects in New York State to repair damage from recent disasters like Hurricane Sandy and Tropical Storm Irene as well as to support new approaches to better protect low-income, multifamily properties.