Blue-Green INfrastructurE: A New business case for nyc
October 2023 – Just two weeks after massive flooding in New York City closed schools, halted subways and left the City at a standstill, Rebuild by Design and Ramboll released "Blue-Green Infrastructure: A business case for New York City." The report finds that for every $1 invested in a Blue-Green Infrastructure Network designed to the 10-year storm in 2050, New York City makes $2.09 in return. Furthermore, 82% of NYC has a positive business case of managing stormwater with blue and green solutions.
Additional report findings include: 
By implementing blue-green infrastructureI in NYC, Department of Environmental Protection will save 20% on upgrading existing sewers to future service level. 
151,000 new trees could be planted in New York City with a positive Blue-Green Infrastructure business case.

City-wide Blue-Green Infrastructure is feasible up to a future 50-year design storm in NYC.

Blue-Green Infrastructure in NYC is most feasible when implemented in parks, plazas, and public housing. 

Co-benefits are essential to the business case of Blue-Green Infrastructure in NYC.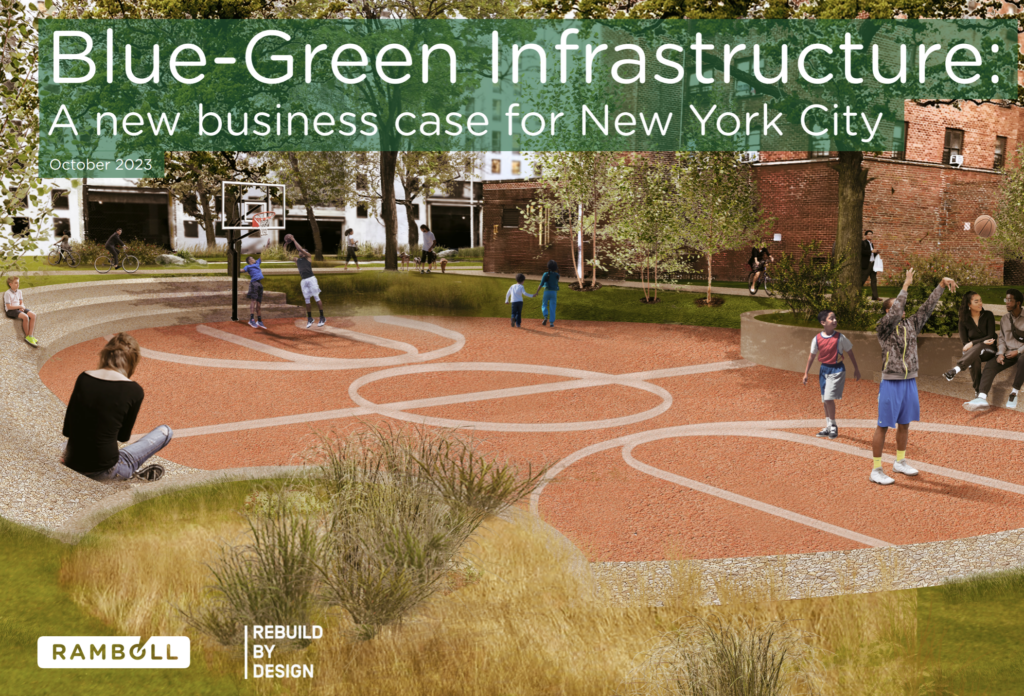 BLUE GREEN INFRASTRUCTURE HAS A $2 RETURN FOR EVERY $1 Invested in New York City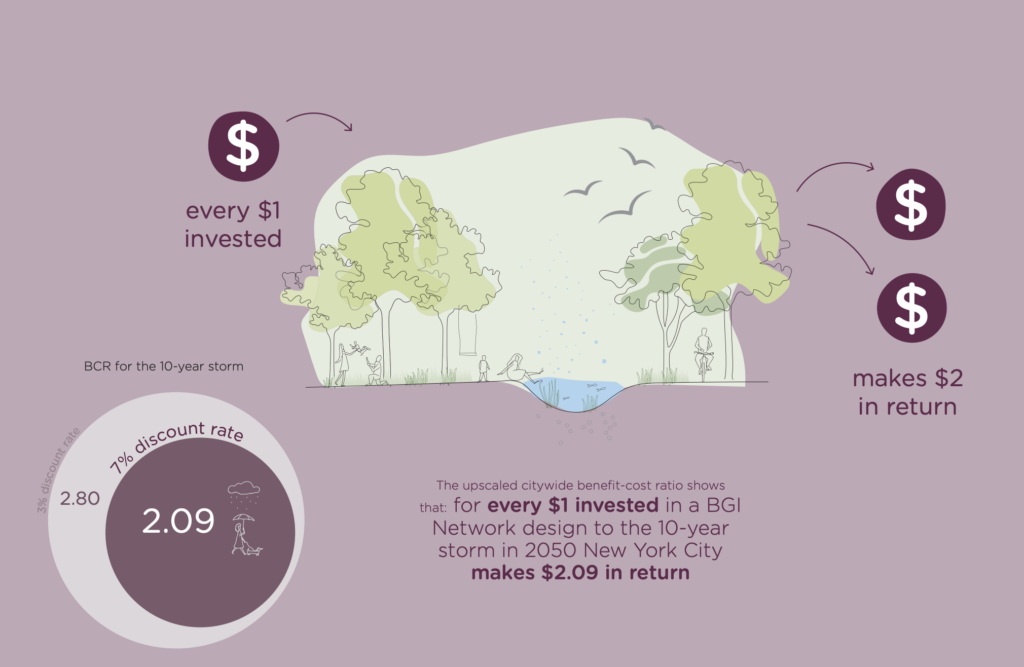 WHEN should BLUE GREEN INFRASTRUCTURE be used?