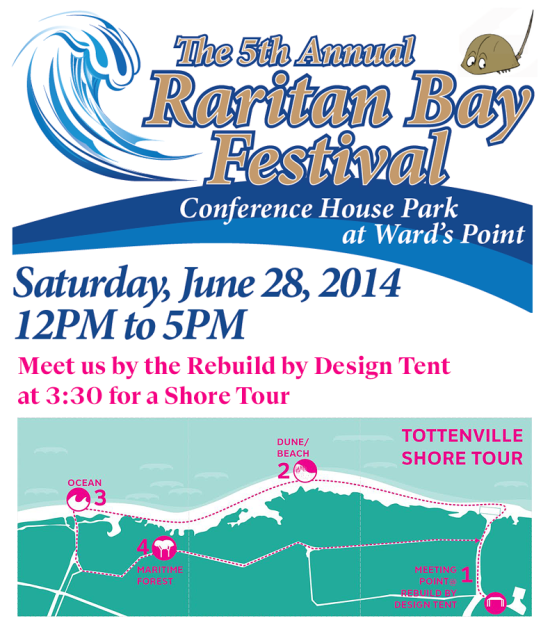 June 28, 2014
12:00 pm – 5:00 pm
Conference House Park
298 Satterlee St
Staten Island
United States
New York State will receive $60M in Disaster Recovery federal funding for implementation of Living Breakwaters, a proposal that will help to reduce risk, revive ecologies, and connect educators and local students to the shoreline.
Join us at the Raritan Bay Festival at the Rebuild by Design tent from 12 – 5, and on a "Shore Tour" at 3:30 to learn more about how to get involved with the project.
This event is FREE.
There will also be kayaking, rides, live music, and much more.